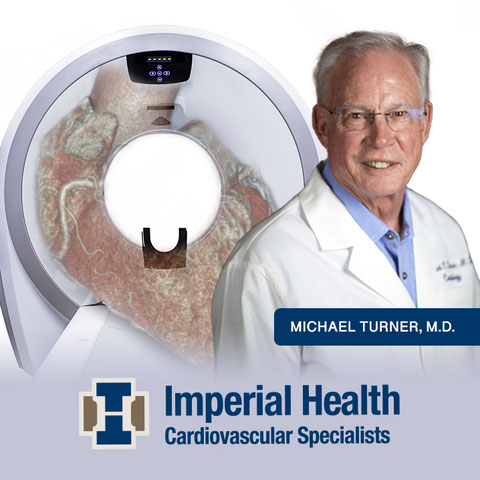 The Center for Orthopedics Imaging Center—the primary site for cardiac CT (computerized tomography) imaging in Southwest Louisiana—is proud to announce the addition of exciting new coronary plaque analysis in collaboration with Cleerly. With our initial procedure yesterday, we became the first imaging site in Louisiana to access this important technology.
This groundbreaking analysis using artificial intelligence generated from thousands of cardiac CT angiograms presents a clear picture of the presence and type of coronary plaque and an accurate assessment of the degree of stenosis (narrowing) of the coronary arteries. This technique also allows us to compare serial scans, assessing the effectiveness of treatment. This information can be obtained with a relatively simple 15-second scan.
While cardiac CT angiography is recognized as the best test for the early detection of coronary artery disease, the addition of AI-augmented plaque analysis from the cardiac CT angiogram provides the best predictor of long-term heart risk.
With accurate knowledge of short and long-term risk (as well as the absence of risk), we can develop the most precise treatment, intervention, or prevention strategies.
In addition, the absence of any coronary plaque defines the very lowest 10-year risk of developing heart disease, allowing many to avoid unnecessary medications.
Likely, the utilization of cardiac CT angiography, coronary flow measurement, and coronary plaque evaluation will fundamentally change how we diagnose and treat coronary artery disease.
- - - - - - - - - - - - -
Dr. Michael C. Turner of Imperial Health-Cardiovascular Specialists is the Director of CT at the Center for Orthopedics Imaging Center in Southwest Louisiana.
---