---
LAKE CHARLES, La. (January 10, 2019)
Cardiovascular Specialists of Southwest Louisiana has been selected to participate in the first PRECISE trial by HeartFlow®. The first patient was enrolled by Michael C. Turner, M.D. in Lake Charles, Louisiana.
PRECISE stands for Prospective Randomized Trial of the Optimal Evaluation of Cardiac Symptoms and Revascularization. This trial compares the typical diagnostic approach of stress testing/invasive cardiac catheterization to a new strategy using risk-based testing and CTA scans. The goal of PRECISE will reveal whether this new strategy will improve accuracy, outcomes, efficiency, and cost of caring for patients with coronary artery disease.
Only 2,000 patients will be enrolled in 100 centers worldwide. Being selected to participate in this new study once again places Cardiovascular Specialists of Southwest Louisiana on the frontline of cardiovascular research right here at home. 
-----------------
For more information, contact Cardiovascular Specialists of Southwest Louisiana office at (337) 436-3813 or visit csswla.com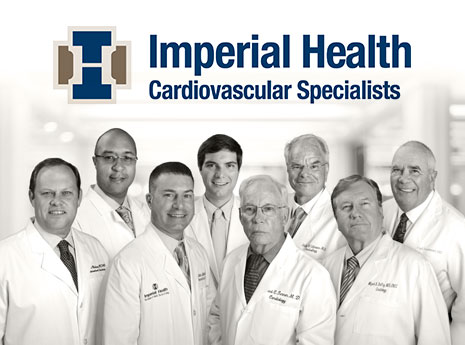 Pictured left-to-right: Doctors Mulhearn, Foster, LeBeau, Goodwin, Turner, Gilmore, De Puy, and Fastabend.
---