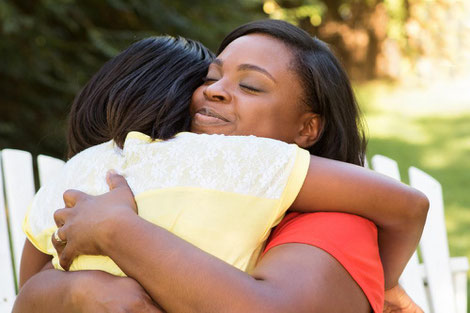 February is American Heart Month, and since its inception in 1964, this annual observance has done much to increase awareness about cardiovascular disease and how to prevent it. As a result, improvements in heart disease prevalence and mortality rates are being made each year. For example, 2014 statistics from the American Heart Association report that on average, one person dies every 40 seconds from heart disease, an improvement from 39 seconds in 2012. However, heart disease is still the number one killer in the United States, responsible for 1 in every 3 deaths, or 787,650 American live lost each year.
According to cardiologist Corey Foster, MD, with Cardiovascular Specialists, heart disease causes more deaths in Americans of both genders and all racial and ethnic groups than any other disease. "Unfortunately, many Americans believe that the highest rates of heart disease affect only older, white men, which can lead to a false sense of security. The truth is that heart disease takes a greater toll on certain racial and ethnic groups. And more women than men die of heart disease each year, although more men have heart attacks."
In addition, Dr. Foster says women, Black Americans and Hispanic Americans who are at a high risk for heart disease are less likely to receive lifesaving treatments than Caucasian males. Even when they have insurance and are of the same social class, minority groups often receive a lower quality of care than their Caucasian counterparts.
These disparities in heart disease prevalence and treatment are what medical researchers call "the gap" in heart care, and efforts are underway across the country to help close it, through awareness, research, education and treatment programs.
Here are just a few examples that illustrate "the gap" in heart care:
Black Americans are at greater risk for cardiovascular disease and stroke than White Americans.
Black Americans are 2 times more likely than White Americans to be diagnosed with diabetes and 1.5 times more likely to be diagnosed with hypertension-important risk factors for heart disease.
Black Americans have a risk of first-ever stroke that is almost twice that of White Americans.
An estimated 30% of adult Hispanics have diabetes, but nearly half don't realize it.Untreated, diabetes can lead to serious complications, including cardiovascular disease and renal failure.
Among Latino Americans age 20 and older, 77.5% of men and 75.1% of women are overweight - an important risk factor for heart disease.
Heart disease is the leading cause of death for women in the United States, killing more women than all cancers combined. However, only 42% of women aged 35 and older are concerned about heart disease.
Almost two-thirds (64%) of women who die suddenly of coronary heart disease have no previous symptoms.
At age 45, the lifetime risk for cardiovascular disease is more than 1 in 2 women.
Some diagnostic tests and procedures, including the exercise stress test, might be less accurate in women then men."The prevalence of heart disease and related conditions in minority groups is compounded by the fact that these populations are also less likely to receive life-saving treatments than Caucasian males," says Dr. Foster. "That's why awareness and education are so important."
Minorities and Heart Disease
In the United States, members of ethnic and racial minorities, especially African-Americans, have higher rates of death from heart attacks, strokes, heart failure and kidney failure than the majority white population.
Is skin color, race, or ethnicity a cause of diseases of the heart and blood vessels?"Not directly," explains Dr. Foster. "The major causes of diseases of the heart and blood vessels are high blood pressure, high cholesterol, cigarette smoking and diabetes. However, it is also true that African-Americans with high blood pressure and diabetes are less likely to receive early and sustained medical care."
Much of the difference in the frequency of risk factors and the risky behaviors that contribute to higher risk for African-Americans is related to lower levels of education, social and economic status, the ability to buy healthy foods and to obtain medical care that would protect against early death. Those with less than 12 years of education (high school graduation) are more likely to have one or more of these risk factors: high blood pressure, high blood cholesterol, cigarette smoking and diabetes. They are also less likely to engage in regular physical activity.
Latinos now make up 16.7 percent of the U.S. population and are likely to make up more than 30 percent by the year 2050.A particular problem among Latinos is diabetes mellitus, which is related partly to diet and obesity. Awareness of high blood pressure among those who have it, the frequency of treatment and adequate control, are also lower among Latinos than among African-Americans and Non-Hispanic whites. Abnormal cholesterol profiles are also much more frequent among Hispanics.
Biological factors and lifestyle factors that contribute to higher rates of high blood pressure in African-Americans include lower potassium intake from fruits and vegetables, and weight gain. Among Latinos, especially those of Mexican origin, and among African-Americans, weight gain and obesity lead to the development of diabetes in adults, and in recent years, even in children.
What's the solution? "Reducing the impact of risk factors on premature death from cardiovascular disease among Latinos and African-Americans will require a combination of approaches," says Dr. Foster. "For African-Americans, it will require attempts to improve control of blood pressure, to bring about smoking cessation, and to reduce the rapid increase in obesity and diabetes by bringing about dietary change and increasing physical activity. Among Latinos, it will require increased outreach and education across language and cultural barriers to change the lifestyles that contribute to obesity and diabetes, and to ensure adequate care to control and manage risk factors. The risk for minorities are susceptible to change. Increased mortality does not have to be linked to ethnicity."
Women and Heart Disease
Think that breast cancer is the #1 killer of women? "Think again," says Dr. Foster. "Heart disease is more deadly by far."
As with men, for women the most common heart attack symptom is chest pain or discomfort. But Dr. Foster says women are somewhat more likely than men to experience signs and symptoms unrelated to chest pain, particularly shortness of breath, nausea/vomiting, and back or jaw pain. "It's important for women to be aware of these types of symptoms and to pay attention to them."
Risk Factors & Prevention for Everyone
Once you know the facts, take steps to reduce your risk for developing heart disease:
Learn about risk factors
Understand the risk factors for heart disease you can and can't control.
Assess your risk 
Find out what's putting you at risk.
Reduce your risk 
Learn how to take control of lifestyle factors that contribute to heart disease.
Talk to your doctor 
Talk to your doctor about your risk factors; ask pointed questions and be honest about your risk factors to develop a plan to reduce your overall risk.
For more information about heart disease risk, or to schedule an appointment, call Cardiovascular Specialists, an affiliate of Imperial Health, at (337) 436-3813.