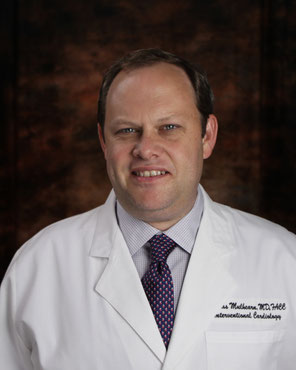 June 1, 2011—We are pleased to welcome Thomas J. Mulhearn IV, MD, to the practice of cardiology.
Dr. Mulhearn maintains office hours at Cardiovascular Specialists' Lake Charles and Sulphur offices, and he is on the medical staffs at Christus St. Patrick and West Calcasieu Cameron hospitals.
Dr. Mulhearn provides general cardiology care and specializes in interventional cardiology, which focuses on the diagnosis and treatment of the heart and vascular disease via cardiac catheterization, using procedures such as angioplasty and stent placement.
Dr. Mulhearn, a native of Southwest Louisiana and graduate of Barbe High School, has recently returned to his hometown after completing specialized training at some of the world's most highly respected medical centers. He is board-certified in cardiovascular disease, and completed a fellowship in cardiovascular disease at the Duke University School of Medicine and a fellowship in interventional cardiology at the University of Alabama Birmingham. Dr. Mulhearn performed his internship and residency at the Johns Hopkins Hospital in the Osler Medical Housestaff Training Program. He received his Doctor of Medicine degree from Louisiana State University School of Medicine in New Orleans and a Bachelor of Science degree from Louisiana State University.