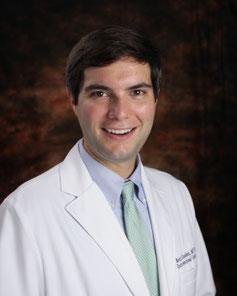 Brett Goodwin, MD, cardiologist, is the newest member of the Imperial Health Medical Staff.  Originally from Southwest Louisiana, Dr. Goodwin is board certified in Internal Medicine, Cardiovascular Disease, and Adult Echocardiography. He is board eligible in Nuclear Cardiology and Interventional Cardiology.
Dr. Goodwin earned a Bachelor of Arts degree in Political Science with a Certificate in Health Policy from Duke University in Durham, North Carolina. He returned to Louisiana to attend Tulane University in New Orleans, where he earned a Medical Degree from Tulane University School of Medicine and a Masters in Business Administration from the Tulane Freeman School of Business. Dr. Goodwin completed an Internal Medicine Residency at Duke University and a Cardiology Fellowship at The Texas Heart Institute at St. Luke's Episcopal Hospital in Houston, Texas. He continued at the Texas Heart Institute to complete a Fellowship in Interventional Cardiology. His areas of interest are in general cardiology, interventional cardiology, and the treatment of peripheral vascular disease. He is a member of the American College of Physicians and the American College of Cardiology.
Dr. Goodwin is joining Drs. Turner, DePuy, Mulhearn, Gilmore, Fastabend, LeBeau and Foster in the Cardiology Department at Imperial Health.  His office is located at 600 Dr. Michael DeBakey Drive.
Dr. Goodwin is now accepting new patients. To schedule an appointment with Dr. Goodwin, call (337) 436-3813.